Anyone who knows me will tell you I am football mad. Aside from my son and my wife, my family and friends, football is probably the most important thing in my life. I am devoted to Swindon Town, I can watch any match of any standard with any team. I enjoy playing it (although I am not what you would call good), listening on the radio, anything.
This includes virtual football. I love football games. Growing up I played Fifa 98 on my dads PC. The first game I bought for my first console (the N64) was a world cup 64 game and as I got older FIFA for Christmas was a definite. Even now I take part fantasy league and Super 6.
No game though comes anywhere near as addictive as Championship Manager 2001/02. This game has had me hooked for years. I lost countless hours sleep by playing all night either on my own or with my dad and older brother. The game was released in October 2001, being made into a free download in 2012.
Mark from fan site Champman0102.co.uk was kind enough to talk to me about popularity of the game. "The free download has been downloaded from our site 231,553 times".
"It's popular mainly because of its simplicity. The ability to manage and play a season fairly quickly in comparison with Football Manager which has become too drawn out for most of our community".
"The 0102 version of the game was also the last of its kind before Eldos/SI Games revamped their match engine with CM4 which put a lot of people off purchasing newer versions of the game ever since".
I have managed to track down some of my "heroes" from this game to see if the actual life lived up to the virtual quality.
Fraser Bremner – MC – Elgin City
Not a well known name in the world of football, nor probably to those who like me have played 'Champ' for years but this young man I stumbled across while playing as East Fife and he was brilliant.
One of those freak players who statistically offers nothing, I used to train up and he would become a very consistent performer, generally as my holding midfielder.
I tracked Mr Bremner down to a non-league in Scotland called Rothes FC and he was kind enough to take some time out to speak with me.
On the game, Mr Bremner commented:
"I am very aware of the game, its the reason I didn't do very well at my
exams.  It is the only computer game I have ever played.  It was the
reason why I became so interested in managing and coaching."
"I played the game for every season from 00/01 to 09/10.  I would
usually go Elgin City or Inverness Caley Thistle, as i played for Elgin,
and supported Inverness Caley.  If I chose Elgin, i would only pick
myself if i was playing well, although I was probably more lenient with
my performances compared to others!!  I never won anything with Elgin,
although I achieved promotion a couple of times."
We also managed to discuss his career and what he is up to now:
"I remember making my debut for Elgin City aged 15, on a cold Tuesday
night at home to Dumbarton.  I had been training with the first team,
and been on the bench a few times, but I wasn't expecting to be get any
action.  I got the last 25 minutes in a 3-0 defeat.  I remember feeling
mainly nervous, but so proud that i was representing my home town team
in the Scottish League at such a young age.  I also remember the feeling
walking into school the next day and all my teachers and friends
congratulating me.  I went on the make over 100 appearances for Elgin
City."
"Playing for Scotland schoolboys was one of the proudest achievements in my life.  As a very passionate Scotsman it meant the world to me to wear the strip and sing
the National Anthem in front of my friends and family.  I played on
three occasions.  I still have the caps framed in my mum and dads house
and is something that will live with me forever.  The highlight was
beating England 2-1 in front of over 3000 fans.  I had several offers to
move into full time football on the back of playing for Scotland, from
both Scottish and English clubs, but I was enjoying living in Elgin and
decided to stay where i was."
On getting into management in his mid to late twenties, Mr Bremner said:
"I had just won the Highland League with Forres Mechanics and felt I was
ready for a change.  I had always been interested in managing.  I did my
coaching badges when i was 21.  The Dufftown job became available, and
after speaking with their chairman Alan Murray, I believed it was the
correct move to make.  I was the youngest manager in the league by a
long way, but felt i had gathered a lot of experience at a young age.  I
had played under Scottish Internationals David Robertson and Brian
Irvine at Elgin City, and learned a lot from them.  I loved my time at
Dufftown.  We assembled a young, local, enthusiastic squad of players
there, who broke just about all the records that stood at Dufftown."
Now he is managing Rothes and learning from the experience and developing his style and skills:
"The experience so far has been tough.  I took over a squad mid way
through the season, that was rock bottom of the league with zero points
and only had 6 signed players.  We have now managed to get a squad
together, and gain a few points.  I knew this job was going to be tough,
it was described to me as the toughest job in Scotland!  I always try
and remain positive though, but even that has been tested over the past
few months.  We have been on the receiving end of a few heavy defeats,
but as a manager, I have learned from it.  I have become better manager
in my short time here.  Overall though, I am delighted for the
opportunity given to me by the Rothes board to managed at this level"
Finally we discussed his aspirations for the rest of his career:
"Over the next few seasons I want to put together a side that the people
of Rothes, and Speyside( the county) want to come and watch.  I want to
stamp my authority on the playing style.  I believe that if you charge
supporters to come and watch your team play, then you should try and
play football in a passing and entertaining way.  It wont happen
overnight, but i belive we can slowly start to climb the league.  For my
own personal career I am currently very happy at Rothes.  Although I
hope one day I can manage Elgin City for real, and not just on a
computer game."
Lee Feeney – FC – Rangers
Even at his tender age, Feeney would tare the SPL apart on the game and would be linked with a multi-million pound move to the powerhouses of European football. The former Rangers man with a football family kindly took the time to offer a few quotes.
"I'm familiar with the game. Played it, picked myself sometimes gave myself top wages and captain lol."
"When I signed for Rangers I didn't feel any pressure I was very laid back as a kid I wasn't pressurised by much in life."
"I really enjoyed playing with Northern Ireland u21s as I was very involved,re playing , plus knew most of the players from younger NI teams."
"Coming home (transferred back to various Irish sides after Rangers) was probably the wrong move to make at that time so haven't really got great memories from coming home as I feel it was a failure."
"My best playing memories were my 1st spell at Linfield ie playing in Uefa cup challenging for league and winning cups."
"Regarding the family (including lower league fans favourite Warren Feeney), when we meet its only football that's talked about we all have different characters and personalities but we all very close and are in contact regular."
Barry Forbes – FC – Dundee
Forbes played in what would now be a "number 10 roll" but was capable up front or attacking mid on the game.
Statistically (like Bremner) there is no reason to buy him, his numbers are poor, but he became a must for me in the lower leagues because he was the perfect squad player. Never unhappy at not being a regular and consistantly good when called upon.
In the real world it seems he got next to no oppertunities to impress at Dundee and due to their financial issues was released very early in his career.
Seemed to mirror his dad who also had played for Dundee as they are both listed as ex players for Scottish non-league outfit Lochee United.
Danny Invincible – AM/FRC – Swindon
I had to include one Robins star in my list. The man with one of the greatest names in football is one of the most consistent performers on the game rising to the very top level. Scores as many goals as he gets assists he is a real gem of a player.
In real life, the former Aussie U20 International ended the clubs top scorer in is first season, scoring the goal to stop Town being relegated.
He went on to spend time in Scotland with Kilmarnock and St Johnstone and was last seen in the Thai Premier League with Army United.
Simone Inzaghi – ST – Lazio
In the odd occasion I would start a game as Man Utd instead of Swindon one of the first things I did was sign the lesser known Inzaghi as he would garuntee goals. Would normally cost between £8-10m and worth every penny.
Former Swindon Town, Bradford and current Raith Rovers forward (and lifelong Lazio fan) Rafa De Vita was kind enough to tell me more about the real life Inzaghi.
"I dont know much about him as a manager, beacuse his only experience as a manager was with the young boys at lazio. I think for the club it was pretty much the cheap option, as the club couldn't afford to keep paying the old manager and appoint a big name at the same time."
"I think for Inzaghi is just a case of getting some positive results (which he has done) till the end of the season and then see what the club decides to do."
"If i'm honest, I can't see him being the manager next season but at least he will be getting some good experience at first team level which will help him find another job in the future!"
"As a player he was a good Serie A striker, always scored goals wherever he's been and had quite a good career." " He was very similar to his bother Filippo, brilliant in the box but quite ineffective outside."
"I will always remember him for the 4 goals he scored in the match against Marseille in the Champions league!"
Joleon Lescott – CB – Wolves
The young Wolves centre back goes on to become Englands finest. Sign him early or do not sign him at all as the £5m approx. in season 1 and 2 becomes five times that later on.
In real life he has had a solid career, achieved domestic success and International recognition. He has played for Everton, Man City and currently Aston Villa.
Sadly, it is arguably events at Villa that he is likely to be remembered for. Firstly there was the tweet of his car that apparently came from his pocket and then there is the post relegation interview where he said "Now it's confirmed, maybe it's a weight off the shoulders and we can give these fans what they deserve"
Stephen McPhee – ST – Port Vale
In my opinion, the best striker on the game. At Port Vale he would develop into one of the best in the World. My second favourite player on the game behind Moukoko. A true example of what this game can do, I recall sitting at the County Ground with my dad for a league game against Vale and I turned to him and said "Oh my God, that is actual Steve McPhee".
The man himself was kind enough to speak to me about the game and his career.
On the game Mr McPhee told me "I am not a big computer fan if I am honest, but that game I did play."
"It is quite funny really, because even now whenever I introduce myself people say, not the Stephen McPhee from that Championship Manager game".
On the game, McPhee was part of a highly talented squad at Port Vale including the linkes of Marc Bridge-Wilkinson and Mark Goodlad and he has fond memories "My last season there went really well. We missed out on the playoffs on goal difference. It is amazing what we achieved with that squad. I remember on and off the pitch there was a great team spirit and good bonding."
"I was doing the job I loved and looking back it is the banter I miss now"
With regards what happened later in his career, McPhee recalled "Due to the rules of the game I was free to go on a European Bosman, but was not allowed an English Bosman. Watford and I think Leeds were after me but no deal could be agreed with Vale so I went to Portugal."
He would go on to get his big move to Hull but it did not go to plan "I was 23 when I moved there but sadly that was the start of my injury plague. I ended up have two surgeries before moving to Blackpool. From there it really went downhill. Another surgery and I knew my time was up".
Upon retirement, McPhee spent time coaching at Blackpool during their Premier League season, an experience Stephen says was "invaluable" to his coaching CV.
Nowadays he owns a printing franchise (Minuteman Press) and he seems really happy. "It is going great. My parents were in Florida and my dad was looking into franchises so I said I would go along. They have set up a blueprint for people who know nothing about printing and it works. I considered doing it in Florida but it was too risky, so I opened in Manchester."
Looking to the future, Mr McPhee said "I massively want to get back into coaching. The ideal scenario is this place gets to the point of running itself and I can concentrate on that side of my career".
Tonton Zola Moukoko – AM/FC – Derby
No review of this game can be complete without a mention for arguably the greatest player never to make it. If you ask any avid player of Championship Manager and they will sign this Swedish/Congolese forward.
On the game you get him on a free after the first season and he destoys every opponent. Famed on this game, sadly his career did not follow the same path as he returned to Swedish lower league football and has also done some youth coaching, but to the hardcore players he is always the man.
Moukoko regarly gets fan mail and also has a facebook fan page https://www.facebook.com/groups/2234330579/
I asked a members of this group for a few words on the virtual player and Mr Michael Ellegaard said "He was/is the Best amc/FC in both 00/01 and 01/02 but Best in 01/02. He is an excellent playmaker and goal scorer. Min 25-30 goal each season no matter what team you are…."
Fellow group member Dixon Kalaigye added "He was simply the ebst Championship Manager player ever. Played as an AM/CF. If only real life imitated the game, put simply, he'd be among the greats like Pele and Maradona."
Cherno Samba – St – Millwall
For most fans of the game, Samba is the greatest striker on it. He starts at Millwall and goes on to have one of the most prolific careers possible.
In real life, Samba retired in 2015 at the age of 29. He had a staggered carerer with Millall and Plymouth arguable the best known clubs he represented. In 2009 I had the dream of seeing one of my Champ heroes play for my club when he went on trial at Swindon, but he was not signed.
He still depicts his own success on is twitter bio.
"Former England and Gambia international/Championship Manager Legend /Currently Qualified Coach"
Taribo West – DLC – Unattached
The ultimate free transfer. Whether you are Man United or Swindon Town, you are likely to sign him. The only thing he is more famous for than Champ is arguably his hair, both are paid homage too in his Twitter profile.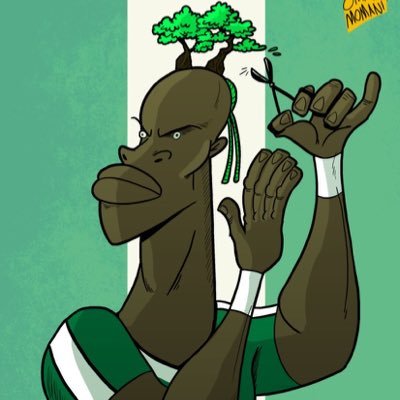 Nigerian Football Icon…Championship Manager Legend…Part-Time Pastor…Olympic Gold Medallist 96…
There were other great players too. Alex Calvo-Garcia of Scunthorpe was a favourite of my brother. Game legend Mike Duff has just announced his real life retirement. Rossini and Michael Owen were other formidable strikers.
Pep Guardiola is available on a free, Port Vale 'keeper Mark Goodlad develops into a great stopper and a player by the name of Sadio Sow is another free transfer for lower league sides.
Current Partick Thistle manager Alan Archibald is a very talented young centre back and Forest striker David Johnson is excellent (and cheap too given their financial situation).
Leeds had arguably the best pound for pound squad although Roma seemed unbeatable. Man Utd had a great network of youngsters including Michael Stewart, Bojan Djordjic and the late Jimmy Davis.
For those still playing, my new friends at Champman0102.co.uk also have the below article on other players you may want to sign. http://champman0102.co.uk/showthread.php?t=631
I spent many hours playing this game on  my own and with family and it definitely was not time wasted.